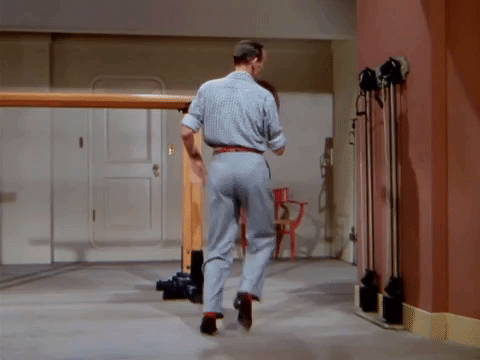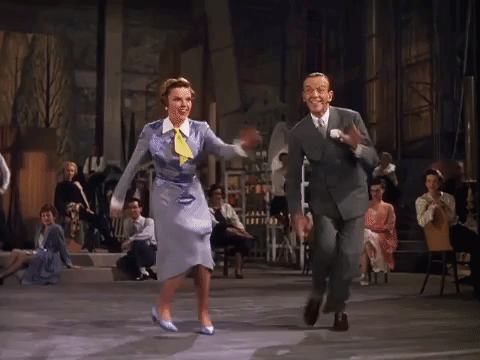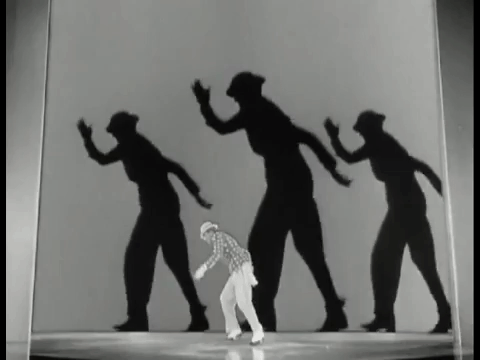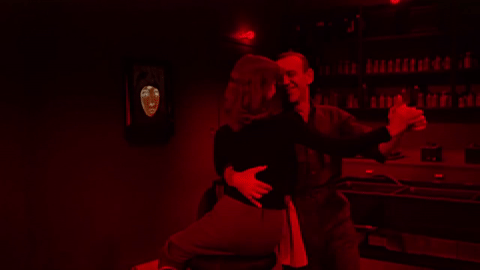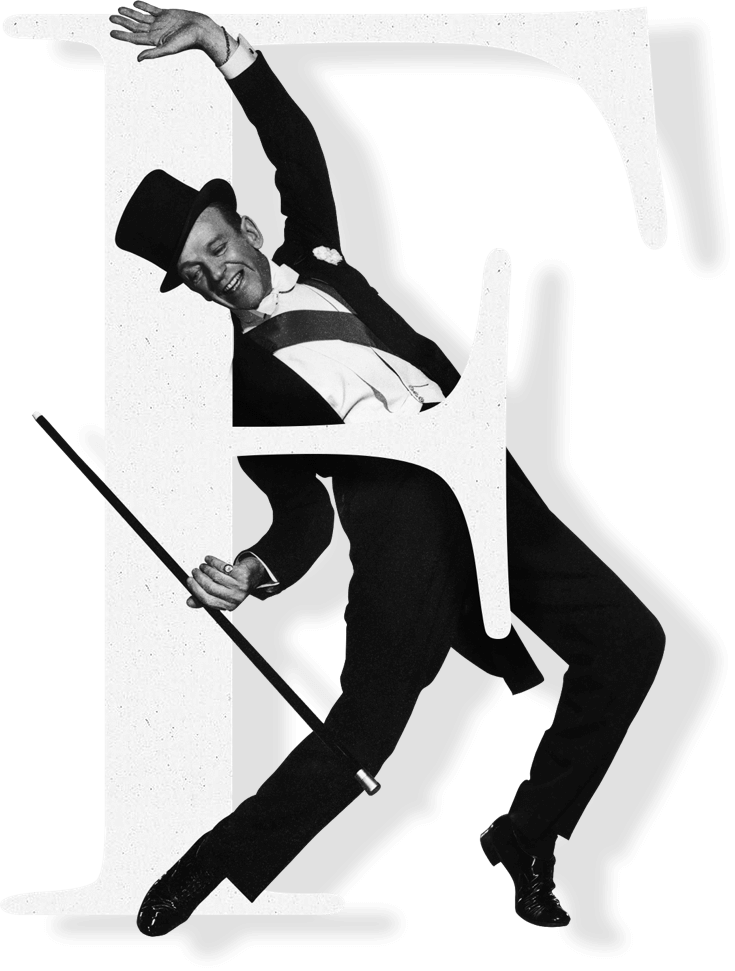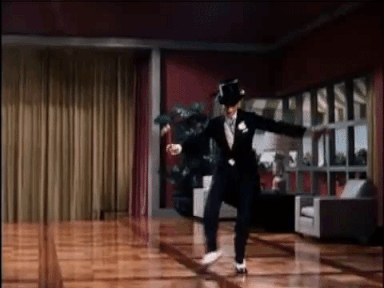 At 4 years old, his mother signs him up for a dance class to join his sister, Adele. Two years later, they act together for the first time.
That is the start of a successful career, save a few interruptions in order to avoid problems with child labour laws, that ends when Adele gets married in 1932 to an English lord. At that moment, Fred decides move to Hollywood.
Fred Astaire makes it to showbusiness late, he films his first main role at the age of 34.
His first acting in a film was in the most spectacular scene of Dancing Lady (1933). Later came 38 films, 212 musical numbers, 133 of them full scenes without cuts.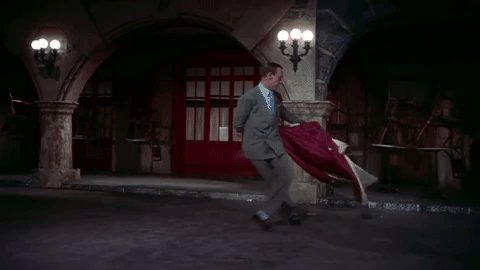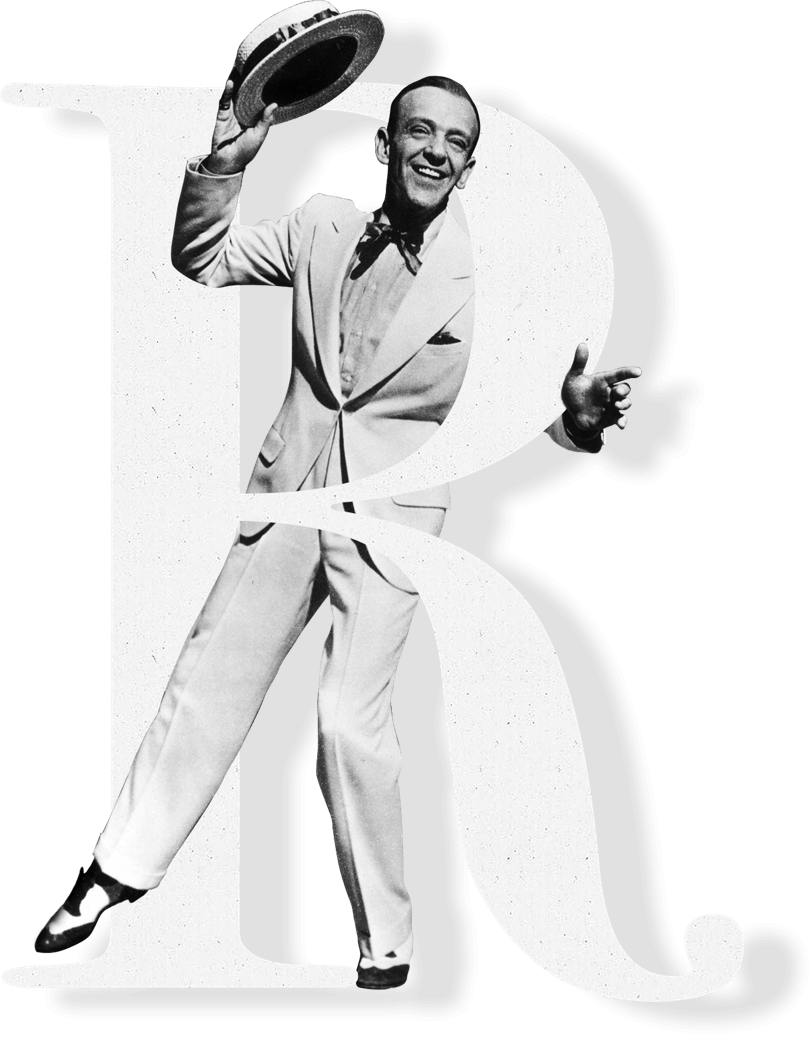 "Fred Astaire represented the aristocracy, I represented the proletariat."
Gene Kelly
Astaire demanded that his acting be filmed in sequence shot, and that all of the dances and songs be part of the plot. He wanted to make the sequences as natural as possible.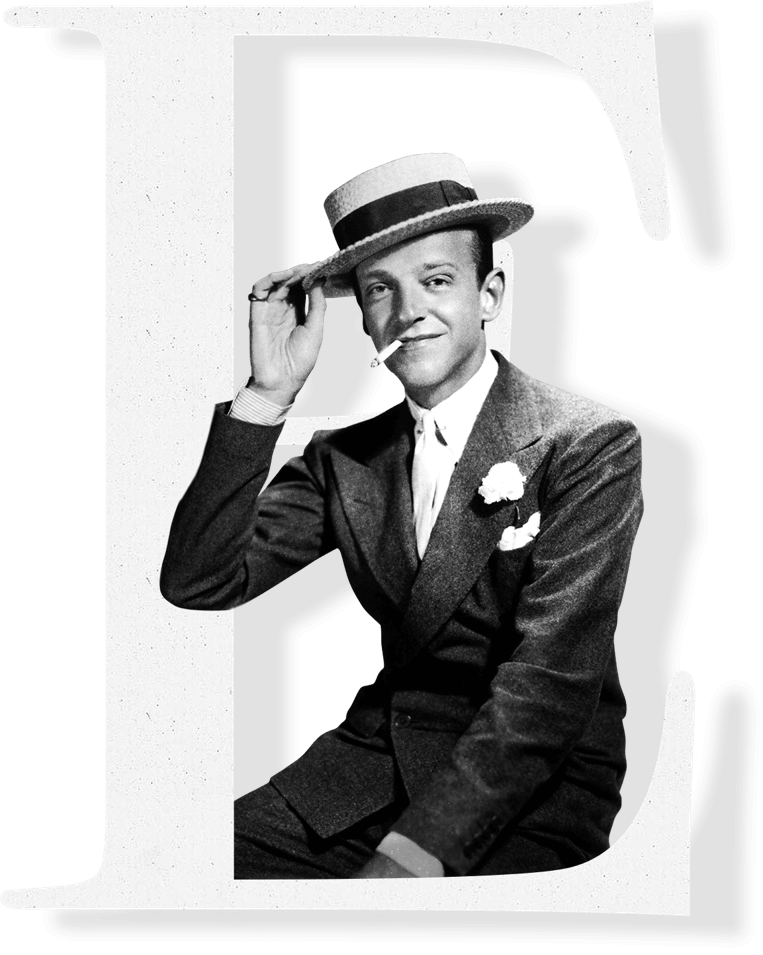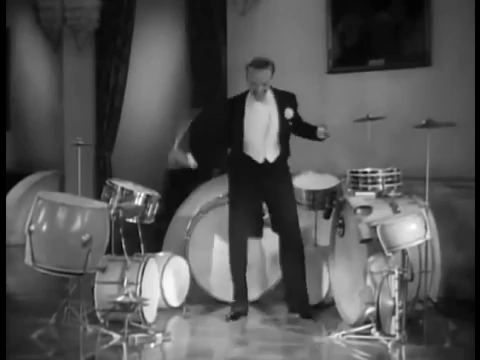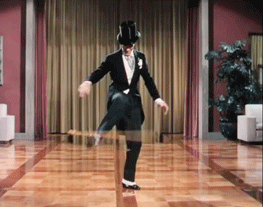 "Singing, he is "as good as Jolson, Crosby or Sinatra, not necessarily because of his voice, but for his conception of projecting a song""
Irving Berlin
After announcing his temporary retirement in 1946, Astaire founded the Fred Astaire Dance Studios, which he subsequently sold in 1966.
He danced with Ginger Rogers, Eleanor Powell, Rita Hayworth, Judy Garland, Cyd Charisse and Audrey Hepburn.
Fred Astaire danced to Afroamericans rhythms, classic dance, ballroom dancing and tap. His skills garnered the admiration from Michael Jackson, George Balanchine, Baryshnikov brothers, Gene Kelly and Bill Robinson.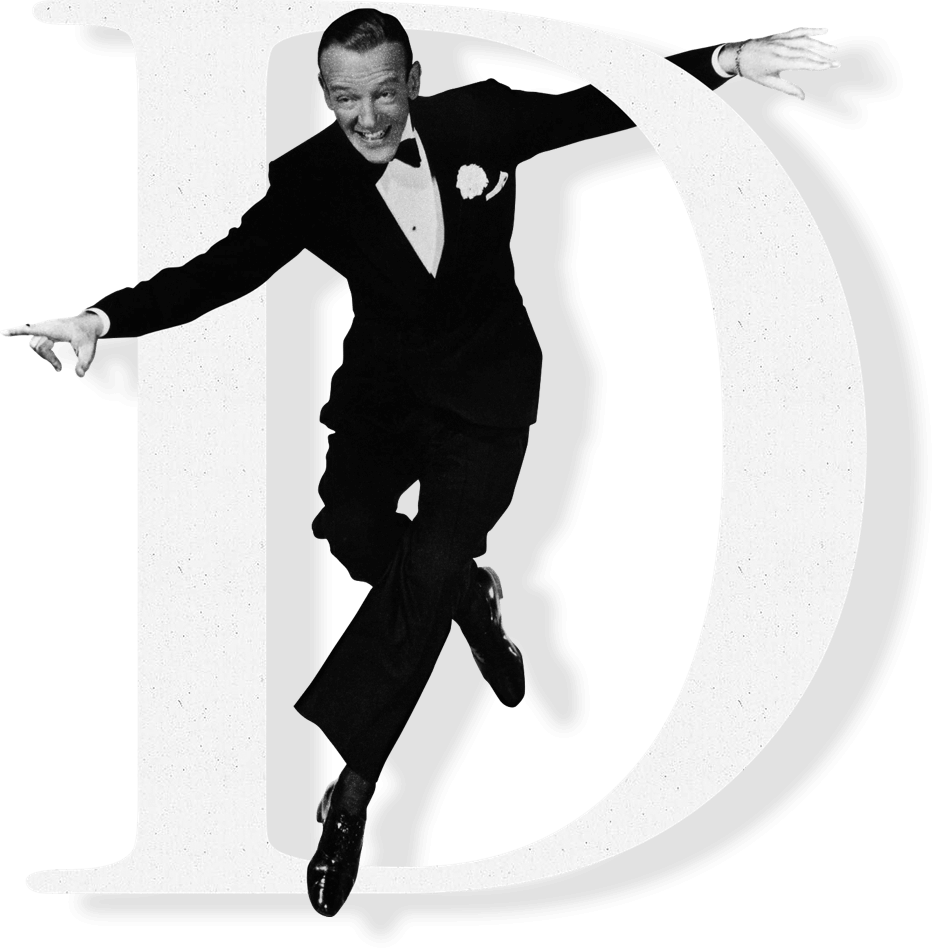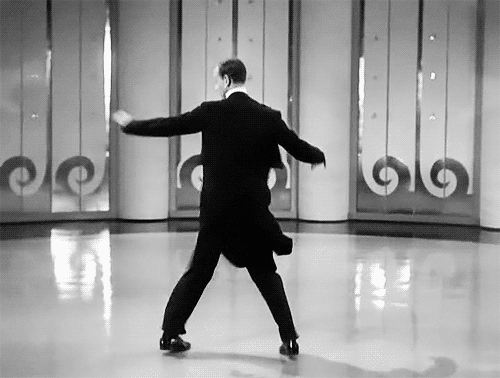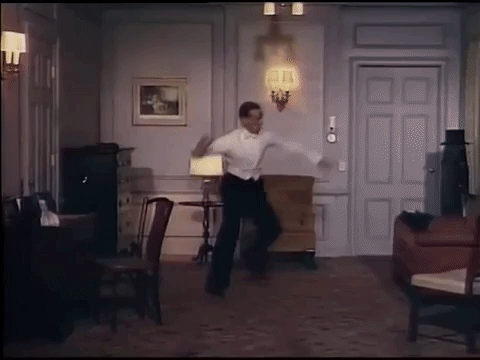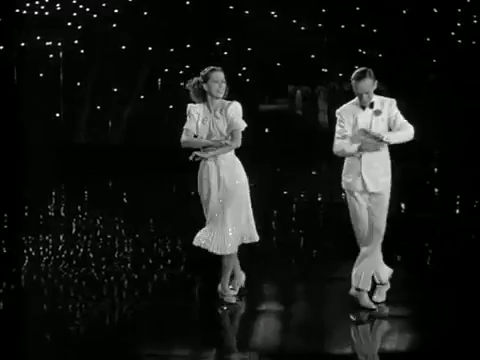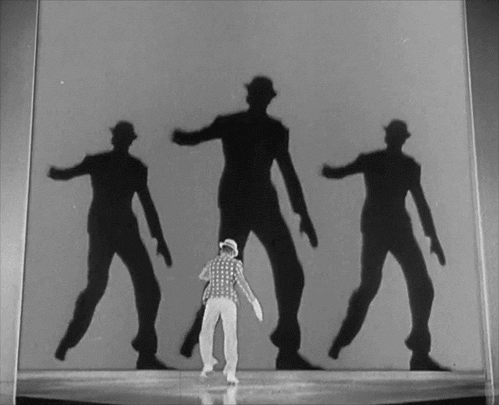 Two legs dance swing on an RKO set.

It's a casting. A company man takes notes about the candidate Frederick Austerlitz:

He was talking about the legend who united dance and film: